We understand that you may have no idea what you would like, or on the other hand, you know exactly what you want!!!
We can tailor a service to suit your needs and budget, to make sure that you end up with the pool of your dreams.  
You already have architectural plans for your new pool
Great – Send them through and we can prepare a detailed quote based on your existing plans.
You don't have plans, but you know what you would like
If you have a site plan of your house and land, and you pretty much know what you are after, a quote may be able to be prepared without the need for a site visit. Just send through your site plan, and a description of what you would like, and we can prepare a detailed quote for you. If a site visit is required, then we will organise a suitable time to meet on site before preparing your quote.
You need help deciding
No problem!! We can arrange a time to meet with you onsite to chat about your requirements, discuss options, and to have a look at the site. After an initial consultation, and discussion on ideas and inspirations, a detailed quote can be prepared for you based on the meeting on site.
You need help visualising
Don't we all? Aquastone offers a service which includes a design custom made especially for your backyard. This concept plan will be brought to life after a meeting on site where we can discuss your ideas, inspirations and materials you may like to use.
You will receive a concept drawing which will show how the space will look, and also recommend materials to be used. You will also receive a series of 3D images of how your pool will look in your backyard, together with a detailed quote.
There is a fee for this service, however if you decide to build with Aquastone, the fee will be discounted from your contract price.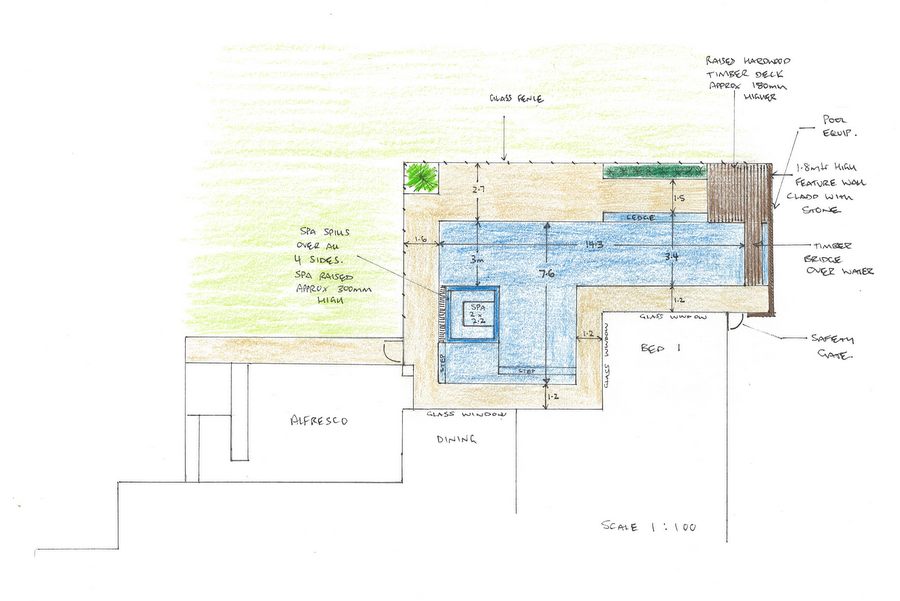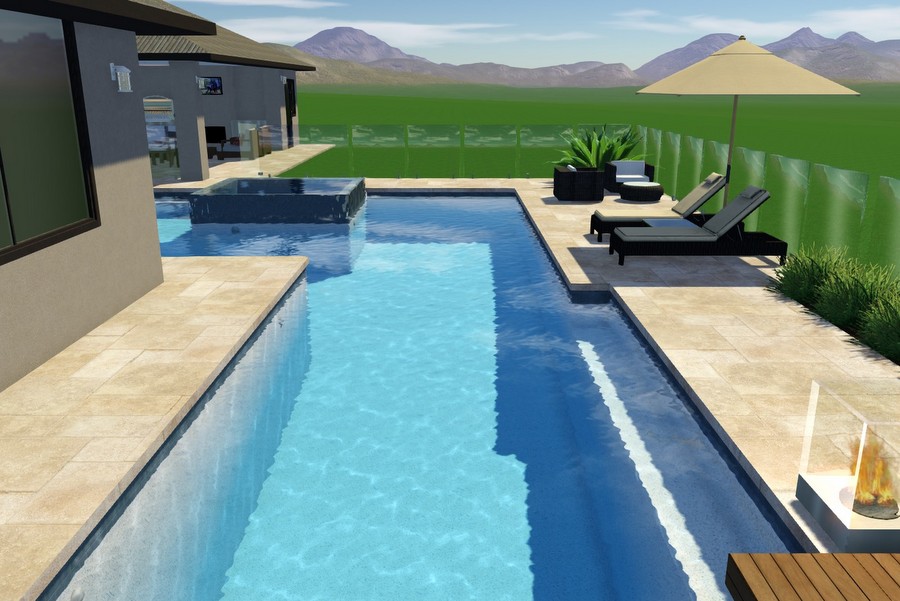 You've decided you want to go ahead and build your pool with Aquastone
If the project proceeds, a contract will be prepared, the necessary architectural drawings, engineering drawings, and Council approvals will commence, and a start date will be discussed.
Once approvals have been received, the boys will start work. Either Gavin or Scott will project manage, and work on your project from the start, right the way through to completion.
At job completion, a handover meeting will take place if necessary to introduce you to your new pool and inform you on how to maintenance and day to day operation.
Then, all you have to do is relax and enjoy your new pool!!!
Thank you so much to Gavin, Scott and their amazing team... Steve, Alan and Shane! The transformation of our backyard has been an awesome process to witness. Nothing was an issue along the way, even our pretty tight access. If we wanted to make changes on the run, the boys were all more than accommodating in achieving a result we were happy with. From a backyard we hardly used to now... the focal point of our home! We often get comments from family and friends about how it feels like a resort! We agree! After the last very hot summer, it was a pleasure for our family to enjoy the new pool and surroundings Aquastone have created for us! I kind of miss not having the boys around to chat to... they became like part of the family. Job very well done! Absolute legends!
Brenden & Vanessa Budd, Kellyville NSW