You have transformed our yard into an area that is functional, useable and beautiful, and gives our family and friends a lot of pleasure. You took our basic ideas for the space and made them better. Your hands on approach in keeping us informed was appreciated. We always knew where the project was and there were no surprises through the process.
Your team of Alan, Steven and Chris were fantastic. The boys were always extremely mindful that they were working in someone's home and in one respect became part of the family over the project. Please pass our gratitude on to them for their professional and personal approach.
We are extremely happy with the finished result and would like to thank you for all your effort in making this project an enjoyable experience.
David & Jacqueline Mackaway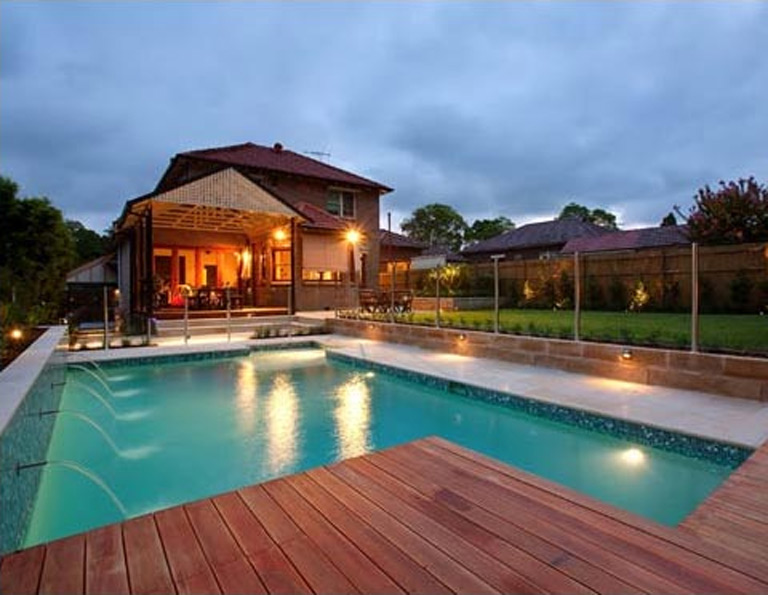 Aquastone designed and built the most amazing yet practical outdoor living space for us. We were impressed at every step of the project and Gavin and Scott kept us up to date throughout the project to ensure our expectations were managed and met.
Our outdoor space (which includes pool, cabana, bbq area, manicured gardens and lawn/play areas) is absolutely beautiful from a design perspective but yet practical and functional for a growing family.
We would be happy to recommend Aquastone for any job and can confidently say you will be very impressed with the end product and also the way they manage the job to completion.
Nikki & James Mosman
From the moment we met with Aquastone, both Malcolm & I agreed they would be the ones to do our project. The professional manner in which they conducted themselves at each and every meeting ensured us they would perform with expertise.
The finish date was precisely on target. The site was left immaculately clean and the finished product was quite magnificent.
We were thrilled beyond measure. We would feel more than confident in recommending Aquastone to any person that is considering building a pool and landscaping. We have been enjoying entertaining around this "Oasis" that has been created in our garden and all we ever receive is compliments…
Malcolm Sender & Adrienne Weiner
The team at Aquastone (Garden Visions) have done it again!! This is their third project they have done for us, and each time we call on the boys to do some work, they do not disappoint!!
Aquastone have installed an amazing water feature, which won Best Landscaping in the 2007 Hills Building and Design Awards!!
The team is efficient, pleasant to deal with, and truly take the time to listen to us and help translate our vision into our own peaceful sanctuary.
The attention to detail in their work is amazing from concept to completion.
We also found that they kept us in the loop at all stages of the project, modifying things as we requested until the project was complete.
We're thrilled with our yard it has a natural feel to it, and it is a constant source of great pleasure.
Thanks Aquastone – now we just need to get you back to design our front yard!!
Steve & Di Vaughan